Blessing Box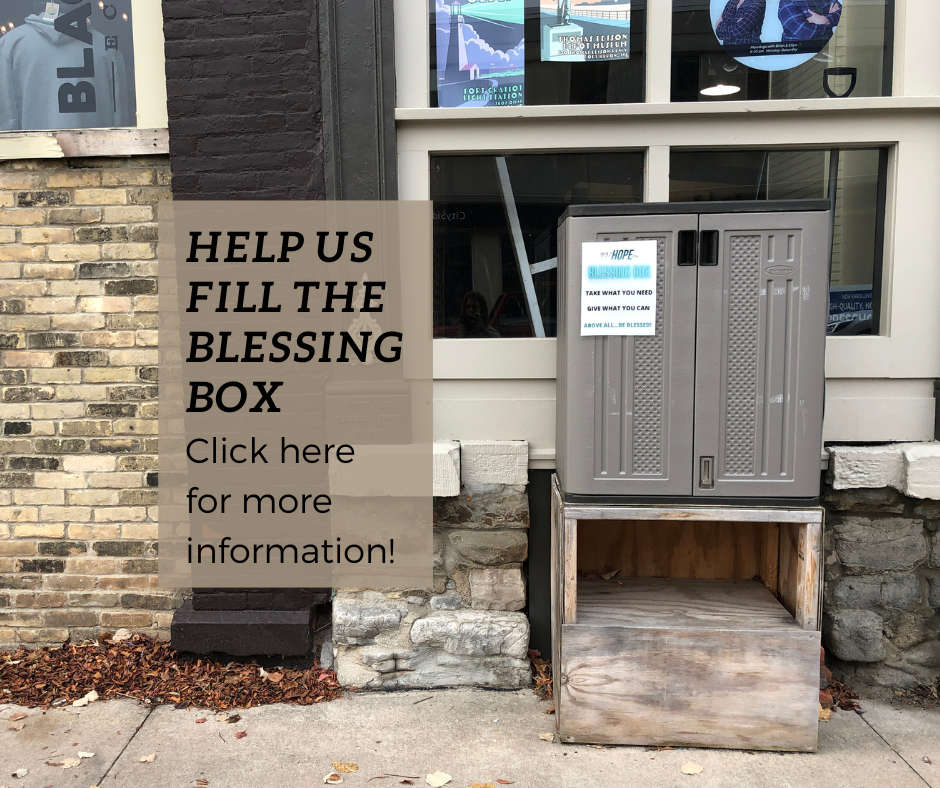 The Blessing Box is designed to be a space where you take what you need and leave what you can. If you or someone you know needs food items, they can stop by this box and take whatever they need. However, we need help filling it! Every single day, multiple people are relying on this box to provide them with food. Which means we need people who can fill it just as often.
If you're wanting to donate, here are some ideas:
- granola bars/trail mix
- pasta
- cereal/oatmeal
- cake mixes
- pasta sauce
- chips
- crackers
- nuts
- rice
- canned goods
Thanks so much for YOUR help in making sure the people in our community are being well cared for! You are making a difference with your donation to this box.
This Blessing Box is located near 408 Water St in Downtown Port Huron, right outside our radio station.